Letter from the New RC34 President
Dear RC34 members: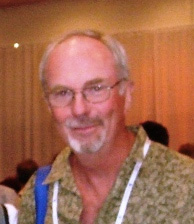 As your new president, I would like to thank everyone who attended the World Congress in Gothenburg and contributed to the RC34 programme. The conference was successful in many ways, but in part because of our growing popularity we will need to make some adjustments to how we organize our sessions. Based on member feedback at the General Meeting, our new executive committee has already discussed ways in which the best work of our members can be most effectively presented at future conferences. Please find the minutes of the General Meeting and the Executive Meeting on the IBYR website: http://www.rc34youth.org/.
For those who haven't heard, there will be another midterm Forum in 2012 (as in Barcelona in 2008), but the venue has not yet been decided. In fact, the venue is currently out for tender and will be announced in early 2011. If anyone would like information about how to prepare a tender, I can pass it on. However, given the success of the past World Congress, with 5007 registrants (http://www.isa-sociology.org/congress2010/) hosting the Forum will be a huge undertaking and time commitment.
The 2014 World Congress will be in Yokohama, Japan, and promises to be an exciting experience. I will keep you all apprised of developments. The initial information is available at http://www.isa-sociology.org/congress2014/.
Meanwhile, our IBYR Editor, Clarence Batan, has set up a Twitter account for RC34 from which he will announce new IBYR postings, and I will post information concerning the ISA and developments relevant to youth studies, including important publications and events. Your Executive Board members will also post regional news relevant to RC34. I encourage all members to follow "rc34youth" on Twitter. If you do not already have a Twitter account, it is free, easy to set up, and user-friendly. In closing, I look forward to serving you during my term as your president and will do all I can to promote RC34 and youth studies worldwide.
Best wishes,
Jim
***
James Côté
President
RC 34 – Sociology of Youth
ISA-RC34 | IBYR
Share This Page